Wednesday 16 July 2008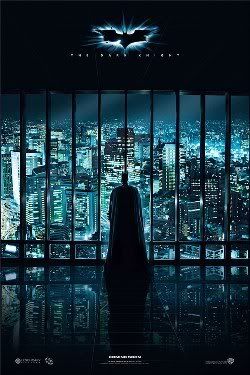 The follow-up to the action hit Batman Begins, The Dark Knight reunites director Christopher Nolan and star Christian Bale, who reprises the role of Batman/Bruce Wayne. In the new film, Batman raises the stakes in his war on crime. With the help of Lieutenant Jim Gordon and District Attorney Harvey Dent, Batman sets out to dismantle the remaining criminal organizations that plague the city streets. The partnership proves to be effective, but they soon find themselves prey to a reign of chaos unleashed by a rising criminal mastermind known to the terrified citizens of Gotham as the Joker.
Yesz dpt jugak tgk citer batman yg digembar gemburkan hebat ni.Sumenyer bermula biler si soffie duk tanya dr pagi sape nak tgk batman...nak g kol bape.Aku mula2 takmo pegi coz si fariz ader kelas pagi.But akhirnye joint jugak coz die tak kisah.Kami tgk movie di Galaxie Ampang.Selaoonyer tak ramai org but cam arini sgt byk.Maybe sbb citer ni baru kuar kot..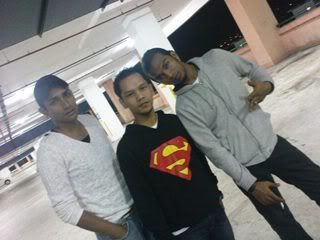 Aper yg boleh aku ckpkan ttg citer ni..bg aku best dan tak mmbuhsankan..cume dlm cite ni byk sgt klimaks die..Coz dlm mana2 cite biasanyer klimaks akan dtg sekali je.But mmg best..ngn custume..action sgt tak menghampakan.But penonton akan geram dgn Joker coz die sgt cibaiii.Trust me sometimes semasa tgk citer ni kiter pun akan jadi pysco mcm watak Joker.
Kalini yg joint aku g tgk wayang adlh fariz,riez,aisyah,soffie,melat(wow abg neslo takder) dan nurul.Almost 3 jam jugaklah citer tu bygkan msuk kol 10.15 kuar dlm 1.11..pas dah setel sume kami pun g mkn..tp di tempat yg berbeza kerna berlaku sikit slh paham..aku tak ingt sgt sbnrnyer coz yg aku perasan aku sebut suzie corner but yg girlz ckp steven corner.Alih2 kami ter"seperate"...hahahha takperlah jnji memasing kenyang..lalallal